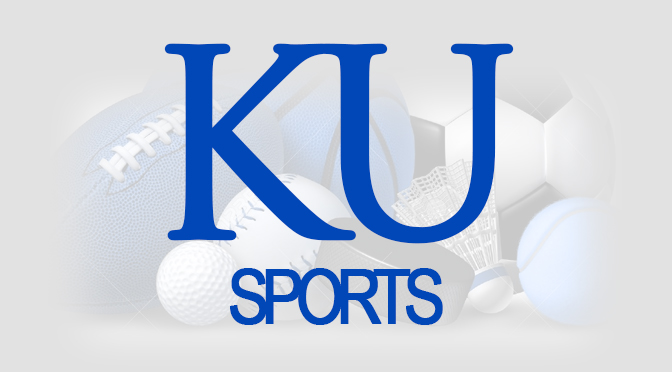 While the Royals make their push for the MLB playoffs, and the Chiefs continue to grind away in training camp, Lawrence, Kansas is starting to heat up, as football prepares for its season and the basketball team isn't far off from the beginning of practice for the upcoming 2015-16 season.
David Beaty and his Kansas Football coaching staff are trying to put together the best possible unit for the 2015 season, despite being forced to kick returning players out of the program, and not landing as many recruits as they would have liked entering the new season.
Rest assured, however, as the game day atmosphere will be as good as ever, and fans will come out to support their team as a new regime attempts to get the program back to its winning ways from the Mark Mangino era.
Kansas is trying to figure out its quarterback situation, as Michael Cummings is recovering from a spring training-game injury.
The Jayhawks offense has been an issue for the past several seasons, forcing its defense to remain on the field for long stretches of games, eventually wearing down against more talented and deeper opponents.
Beaty having to kick wideout Rodriguez Coleman and running back Corey Avery did't help matters.
Recent talk out of spring practices–including an article from KUsports.com–is freshman receiver Chase Harrell has made a significant impact on the field despite a heavy workload, but at a position where KU needs players to emerge and contribute, Harrell's ability to make plays and add depth to the position is a major advantage for the Jayhawks.
As for the Bill Self and the Kansas Basketball team, things continue to run as smoothly as ever. At some point this month, 2016 target Terrance Ferguson, a top 15 recruit out of Dallas, Texas, is expected to make his college decision. Ferguson is an athletic scorer and dynamic perimeter player, something KU has seen come through its doors over the past several years with the likes of Xavier Henry, Andrew Wiggins, Kelly Oubre, Jr., and currently, Wayne Selden, Jr.
Some have Kansas as the clubhouse leader for Ferguson, but a visit to Alabama remains, which then could be followed by a trip to Lawrence, ultimately leading him to his decision. Should Kansas get the final visit (he has already unofficially visited), it would be somewhat of a shock to not see Ferguson commit to the Jayhawks.
Coming off a Gold Medal-winning performance in the World University Games in South Korea, Kansas heads into the new season riding high and have experienced high-pressure basketball during the summer months, which potentially could have them much further ahead than most teams that aren't getting started until September/October.
The experience incoming freshman such as Carlton Bragg and LeGerald Vick were able to obtain should also serve as a major bonus for Bill Self's squad.
The only question mark lingering for Kansas is the status of top 5 incoming recruit, Cheick Diallo.
Diallo has qualifying issues with the NCAA clearinghouse regarding his transcripts. He has been allowed to attend class and work out individually at KU this summer, but in terms of his eligibility to play for the Jayhawks this season, it may be until Late Night or after before Self and staff find out whether or not they will have the talented forward.
Have you purchased your tickets for the upcoming Kansas Football season? Head to Tickets For Less, today, to reserve incredible seats at Kansas' Memorial Stadium to see the Jayhawks up close and personal as they begin a new era under head coach David Beaty.
You can also find the best Kansas Basketball tickets inside historical Allen Fieldhouse, for the 2015-2016 college basketball season and witness the Jayhawks go for their 12th straight Big 12 conference title. Tickets For Less has packages for the best seats inside the always-packed gym on the campus of the University of Kansas, so get yours today!