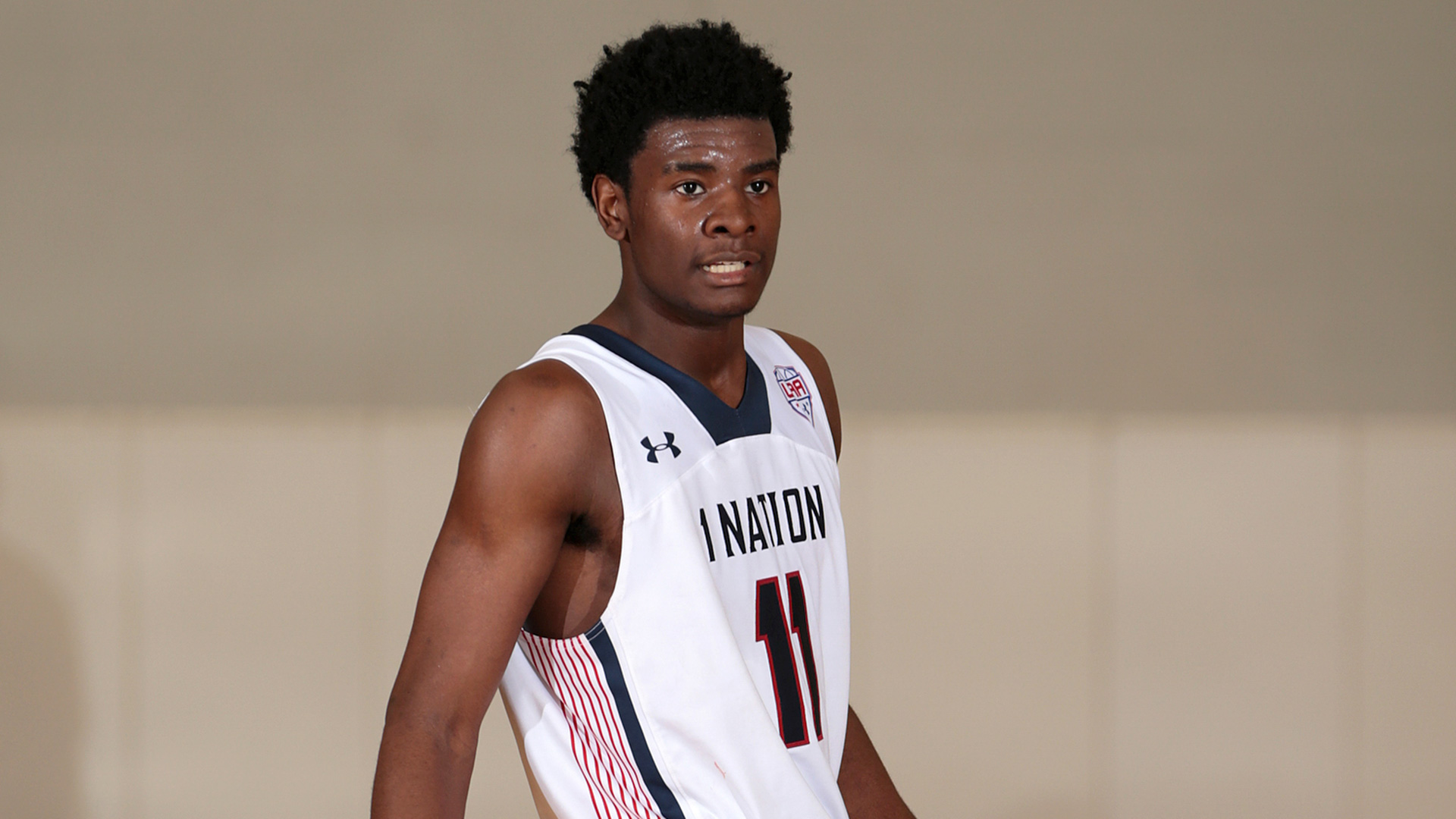 It's official.
Bill Self and Kansas have signed No. 1-ranked prospect, Josh Jackson.
It was announced Tuesday that the 6-foot-7 wing had submitted his official paperwork to the University for the 2016-2017 season, capping off another important recruiting haul for the staff.
There had been nervous talk around Jayhawk country that Jackson was backing out of his commitment–the reason for a several week delay in officially signing with the program after making his verbal commitment via twitter.
The worrying was for nothing, however, as Jackson was fully committed to the Jayhawks and waiting for the opportunity to have the right setting and people around him to sit down and sign the dotted line.
Hailing from Detroit, Jackson goes to school and plays basketball in Napa, California.
As Bill Self stated in his release through the Kansas Athletic Department, Jackson is as important a signing as any freshman in the country. He has the ability to make his team better through unselfish play, but also has take-over skills as well, much like Andrew Wiggins.
In fact, the two are similarly built, and both very quick off the floor athletes. The hope is that Jackson, playing with a much more experienced roster than Wiggins did, will be able to come in and not necessarily have to lead, but can follow the direction of elder's like Frank Mason III and Devonte' Graham and use his skill set to give KU a dynamic talent on both ends of the floor.
Those who have spent time scouting Jackson–when comparing him to Wiggins–would say he has a higher motor and is a much more intense player on the court. As good as Wiggins was for Kansas (and he was really good), he deferred and was hesitant at times to take over a game. The scouting report on Jackson has always been the opposite.
With KU's prized recruit on board, Bill Self continues to recruit and round out his roster with the best talent possible. Despite losing some key talent, it looks as though Kansas will once again be the heavy favorite for a record 13th straight Big 12 championship.
When searching for tickets to Kansas Basketball for the 2016-2017 season, be sure to visit Tickets For Less to find the best seats at the most competitive prices. With zero hidden service fees, what you see is what you get on all ticket purchases. Don't miss out on a single game inside historic Allen Fieldhouse next season!