Allen Fieldhouse is the home of college basketball.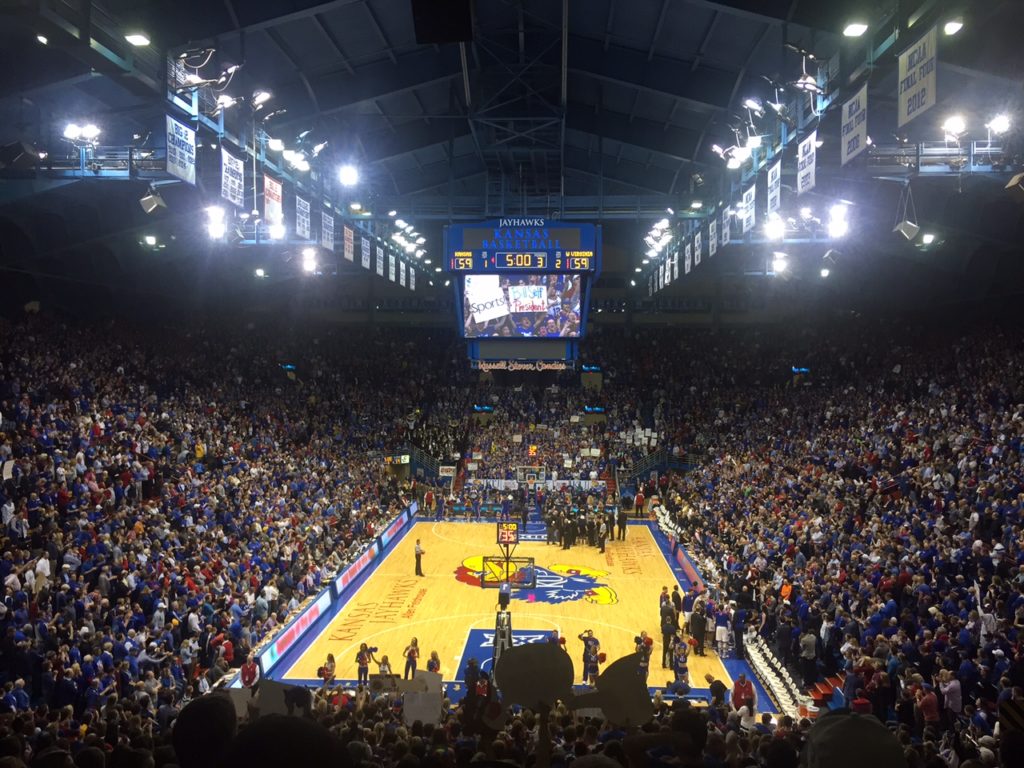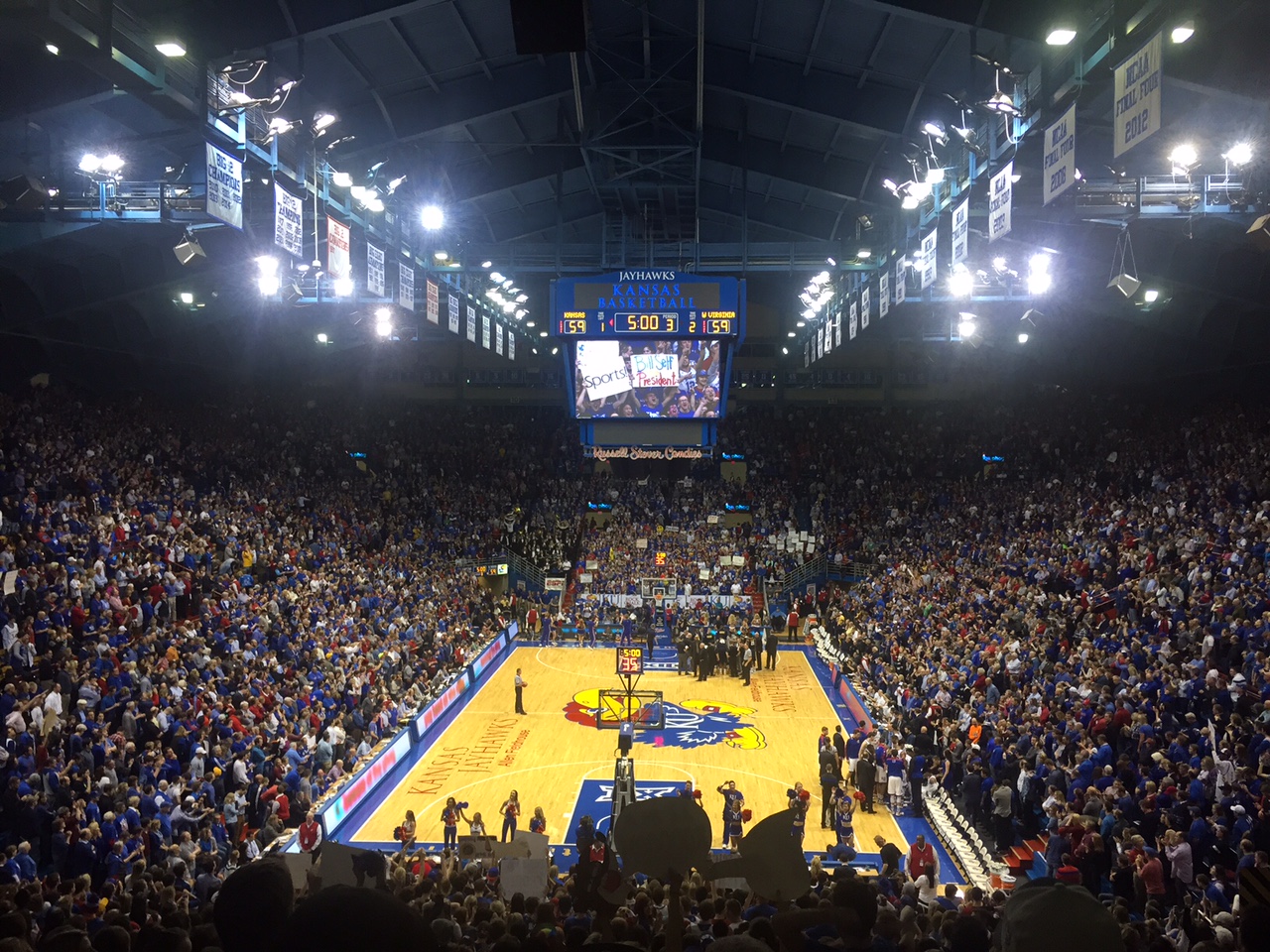 The game's inventor, James Naismith, coached at Kansas for nine years. Later, Forrest "Phog" Allen coached at Kansas and became known for revolutionizing basketball coaching. He is immortalized in a statue outside Allen Fieldhouse, which bears his name.
Allen Fieldhouse's intimate atmosphere and limited seating makes it incredibly loud. The arena holds a capacity of 16,300. It recorded a record attendance of 17,228 in 1955. Since the stands do not rise very high, there really isn't a bad seat in the building. Student sections are situated on each of the baselines, while season ticket holders are seated on the lower bleachers along the sidelines and in the wooden seats above the bleachers.
With all the history that comes with it, you won't find a better place to watch a college basketball game than Allen Fieldhouse. You usually won't find a better team to watch than Kansas, either. The Jayhawks have won five national championships, the most recent in 2008.
Some notable games Allen Fieldhouse has hosted have been Kansas' overtime win over Kentucky in January 2013 and the last Border War basketball game in which Kansas defeated Missouri 87-86.One of the greatest games in the fieldhouse happened recently, a 3-overtime thriller won by Kansas over Oklahoma. Oklahoma point guard Buddy Hield exploded for 49 points in the game.
Parking
The Fieldhouse has parking in several lots around campus. All of them require special gameday parking passes, which you can buy at Tickets For Less at a great price. Thes lots are between the Fieldhouse and the Burge Union which is the best spot to park for a KU basketball game, and across the street from the front of the Fieldhouse in the University's Ambler Stuident Recreation Center parking lot.
Tickets For Less is one of the largest sellers in the country of Kansas basketball, Kansas City Chiefs, Kansas City Royals, Kansas Speedway and Sprint Center tickets. To order, call 913-685-3322 or visit our website.
---
Subscribe to Tickets For Less emails!