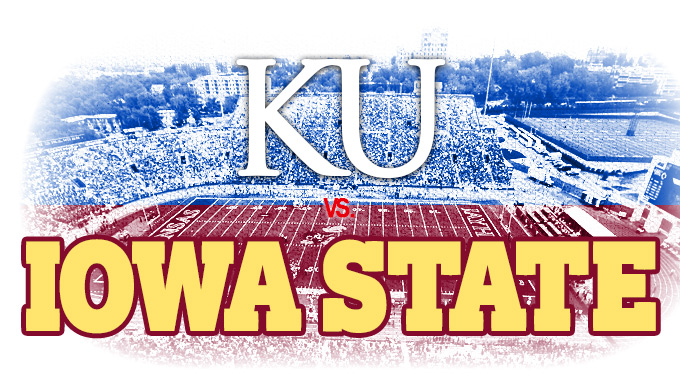 After Saturday's loss at Rutgers, the Kansas Jayhawks football team may be headed towards a highly disappointing 0-12 record.
First year Kansas head coach David Beaty has made clear strides with his players in terms of discipline and effort. In fact, KU is the least penalized team in the Big 12 so far this season, something which is a direct result of an increased focus and concentration during the course of a game, which the Jayhawks have lacked in recent years.
The hard part for Beaty and his staff is putting together a winning product after an offseason of booting former Charlie Weis-recruited players, from the team for various reasons, and overall just playing clean-up for a program which desperately needed it.
While it's hard for Jayhawk fans to sit through an entire game–or even show up–because the outcome is seemingly inevitable, the support would only help the players believe in what the program is striving for.
In order to build a legitimate program, it takes time and patience. Just ask Mark Mangino, who as head coach, suffered several rough seasons at the beginning of his tenure in Lawrence. Those bumps in the road paid off, however, resulting in multiple bowl performances and wins, including the 2008 BCS Orange Bowl. Not even Kansas State nor Missouri possess a BCS bowl victory, and although Kansas gets criticized for getting selected over Missouri in the 2008, it's still an accomplishment those two local programs have yet to achieve.
This weekend, KU travels to Iowa State to take on the 1-2 Cyclones. The 11 am kickoff may very well be the last chance for Kansas to pick up a win this season.
With the meat of the Big 12 season upcoming, the Jayhawks will face off against the likes of TCU, Baylor, Oklahoma, and Kansas State.
Once again, Texas has a beatable team, but the talent differential still gives the Longhorns the edge, and for KU, even though they may execute a solid gameplay and compete, if the game is tight in the latter stages, the talent usually takes over and results in a win for the team with more of it, and in the Big 12, KU and Iowa State would be considered the least talented of the 10 teams.
This week, David Beaty referenced the former Jayhawk favorite, Mangino, by saying his team is going to, "keep sawing wood," a phrase which Mangino has used many times throughout his career.
Ironically enough, Mangino is the offensive coordinator for Iowa State, and will face his former team that brought him great success as a head coach before an ugly departure.
For Kansas, scoring early and getting defensive spots in order to gain some early-game momentum is of great importance of the Jayhawks are going to get a win not only in conference play, but on the road in conference play–the first in 32 attempts.
Kansas is back in Lawrence on Saturday, October 10, to take on the No. 5-ranked Baylor Bears for an 11 am kickoff. Tickets For Less has tickets available, now, at incredible prices on seats throughout Memorial Stadium. Get and and cheer on your Jayhawks in Lawrence this season. Tickets For Less has zero hidden service fees on all ticket purchases, so what you see is what you get. Rock Chalk!