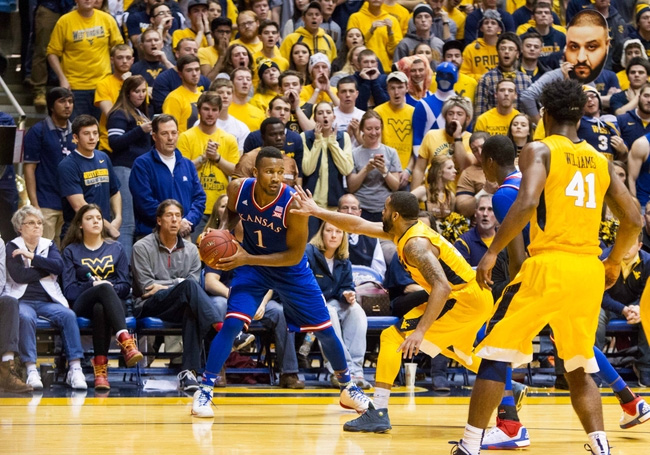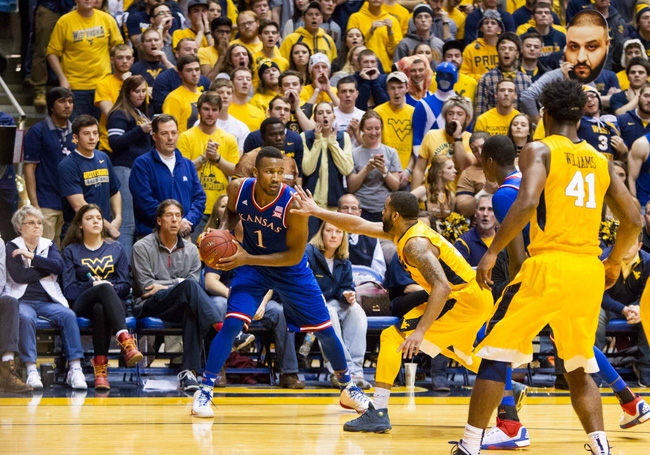 It seems like several of KU's recent games have been considered the biggest game of the season, but with the Big 12 conference title race heating up down the home stretch of the season, Saturday's trip to OU may truly be the biggest game of the season for the 11-time defending champions.
After a big win over West Virginia on Tuesday night in which the Jayhawks avoided the turnover plague (for the most part) and broke, "Press Virginia," as it has become known for easy buckets, the Jayhawks are in a tie for first place and in a great position to bring home another title.
Junior power forward Landen Lucas was the story of the night for Kansas, scoring 9 points but more importantly, grabbing 16 rebounds against a team which prides itself on rebounding.
Although it's not known specifically that Bill Self personally challenged Lucas, it would appear some type of message was sent and delivered.
With Self still figuring out which big men rotation works best, Lucas certainly helped his cause and reaffirmed the decision by the four starters making the decision to keep Lucas as the fifth.
Offensively, senior forward Perry Ellis was once again led the Jayhawks to a victory, scoring 21 points on a highly efficient 7-of-9 shooting from the floor.
Frank Mason III had one of his best performances in several weeks, scoring 14 to go along with 5 rebounds and 2 assists.
As a team, Kansas was very efficient in scoring by breaking press and getting to the rim. West Virginia, on the other hand, struggled to score around the rim and missed a plethora of shots throughout the night. They aren't known as a great shooting team, but credit Kansas' defense for much of that.
Heading to Norman, Oklahoma this weekend, Kansas will need its best defensive effort of the season if they want to take down OU.
In Lawrence earlier in the conference season, the two teams played maybe the game of the year in college hoops–a three overtime thriller won by the Jayhawks, 109-106.
This time around, on the road, against the nations best player Buddy Hield, KU will need an almost perfect game.
In the first meeting, Mason eventually took on the task of defending Hield, and did so with a fair amount of success, so expect him to do the same on Saturday.
Rebounding will once again be a key stat to watch if you're a Kansas fan. The winner of Saturday's game could likely determine the Big 12 race, although each team has plenty of tough games left on the schedule, but all-in-all, Saturday's highly anticipated rematch will put the winner in a tremendous position to bring home a conference crown.
Kansas will return home following their battle with Oklahoma, to take on Oklahoma State in Allen Fieldhouse on Monday, 2/15. Tickets For Less has plenty of seats available for Monday's game, as well as all remaining home games. Head to Tickets For Less to choose from a variety of seating and parking pass options. With zero hidden service fees, what you see is what you get on all ticket purchases. Don't miss your chance to see the Jayhawks take the floor. Get your tickets today and Rock Chalk!