Big 12 tickets are a hot sale right now. Especially now that Big 12 ticket locations have been released and exact seats are available. Find tickets anywhere within Sprint Center and know that is precisely where you are sitting.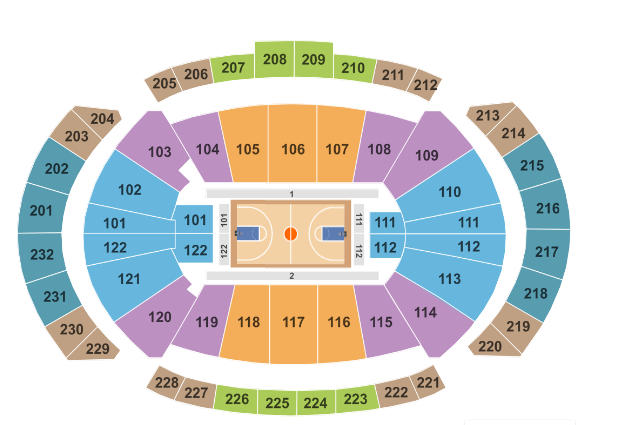 When looking for Big 12 tickets, it's important to note that tickets are specific to their sessions. Within the tournament, there five different sessions. However, if you want to make sure you don't miss a single game, there is an option to buy and "All Sessions" pass that gets you into all five sessions.
Session one and two are for the first round of games on Wednesday, March 13th. This session includes two games between the lowest seeds
The sessions on Thursday typically receive the most confusion. Because there are two separate sessions, but there are differences within these sessions.
Each of these sessions include two games as well. However, these sessions do not interlock. There are two games on Thursday morning, then the entire arena is cleared out and cleaned and session three begins a new series of two games on Thursday evening.
Session four brings about the remaining four team vying for a spot in the championship game. This game is played on Friday, March 15th. There is only one session on Thursday so there is no confusion between sessions.
The big finale of the Big 12 tournament is session five. The Championship begins Saturday, March 16th at 5:00pm. Although there is only one game, there are lots of activities going on throughout the day at Power and Light and on the streets around Sprint Center.