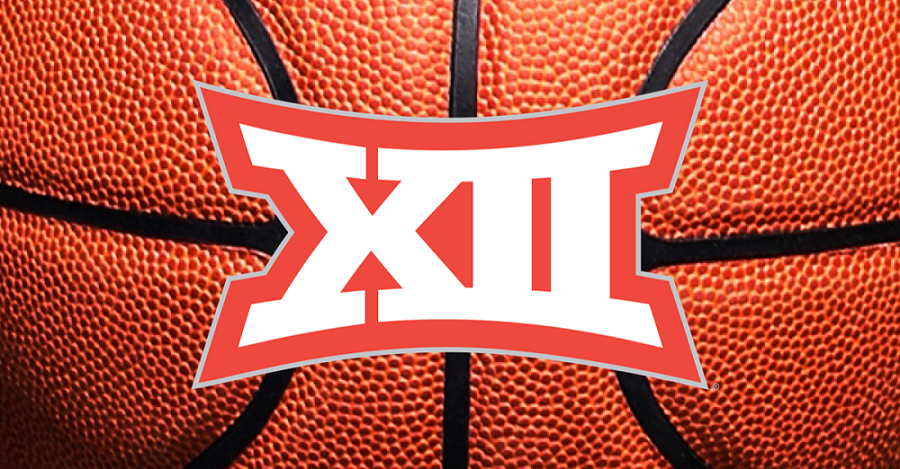 ---
For the first time since the 2004-05 season, the Kansas Jayhawks do not enter a season as the defending champions of the Big 12 Conference. In our 2019-20 Big 12 Men's Basketball Preview, we will dive into why we think the Jayhawks will get back to the top and who could stand in their way.
After winning a record 14 consecutive conference championships, Kansas was dethroned a season ago. Kansas State and Texas Tech shared the Big 12 Regular Season crown, with Iowa State taking the Big 12 Tournament title. The 2018-19 campaign marked the first time in 15 seasons that Kansas won neither the regular season nor postseason Big 12 championship.
Even with that, Kansas was picked by the coaches to win the league for the ninth consecutive season in the Big 12 Preseason Poll. Texas Tech and Kansas State, last year's co-champions, were picked third and ninth, respectively. Baylor received the second-most votes.
Of course at the conclusion of the regular season will come the Big 12 Championship at the Sprint Center in Kansas City, Mo. Tickets For Less is the official marketplace of the Big 12 Conference, bringing you the best seats at the best prices for every tournament game.
---
Big 12 Preseason Coaches Poll
| | | |
| --- | --- | --- |
| | Team (First Place Votes) | Pts |
| 1. | Kansas (8) | 80 |
| 2. | Baylor (1) | 71 |
| 3. | Texas Tech (1) | 62 |
| 4. | Texas | 57 |
| 5. | West Virginia | 45 |
| 6. | Oklahoma State | 42 |
| 7. | Iowa State | 30 |
| 8. | Oklahoma | 29 |
| 9. | Kansas State | 23 |
| 10. | TCU | 11 |
---
Kansas (10-2 Overall) | TICKETS
Key Players: Devon Dotson, Udoka Azubuike, Ochai Agbaji
Big 12 Outlook: The Jayhawks, who enter Big 12 play ranked No. 3 in the country, look primed to return to the top of the Big 12 standings. Led by the trio of Devon Dotson, Udoka Azubuike and Ochai Agbaji, Kansas has looked dominant this season after a frustrating loss to Duke to open the season.
While the Jayhawks have the potential to be elite offensively this season, it is their defense that has them as a legitimate national championship contender. Kansas can guard any team in the country and their size gives them a big advantage on the glass.
Kansas's biggest Achilles heel this season could be outside shooting. The Jayhawks are currently hitting on 37% of their shots beyond the arc, up considerably from a season ago, but cold shooting nights are what haunted them a season ago. Luckily for the Jayhawks, their defense should keep them in any game where they struggle from deep.
---
Baylor (10-1 Overall) | TICKETS
Key Players: Jared Butler, MaCio Teague, Freddie Gillespie
Big 12 Outlook: It feels like Baylor has been the same story for years and this season is no different. The Bears are loaded with talent and look to have all the pieces to make a run for a Big 12 title. It will all come down to if they can stay healthy, and out of their own way.
Led by Jared Butler (17 ppg | 3 apg | 45% 3p%) and MaCio Teague (15 ppg | 4 reb | 3 apg), Baylor has a more experienced team than they have had in the past, and they have passed multiple tough tests this season. The Bears went 3-0 against non-conference ranked opponents this season, getting wins over Villanova, Arizona and Butler. They are the biggest threat to Kansas in 2020.
---
Texas Tech (9-3 Overall) | TICKETS
Key Players: Jahmi'us Ramsey, Chris Clarke, Davide Moretti
Big 12 Outlook: The Red Raiders have been up and down in the early going coming off their first Big 12 regular season title and trip to the Final Four. After opening the season 5-0, Texas Tech dropped three straight games to unranked opponents to fall to 5-3. They then upset No. 1 Louisville and have won four straight entering conference play.
Simply put, Texas Tech lost multiple key pieces from their magical 2018-19 season and they have had some growing pains early on this season. Freshman guard Jahmi'us Ramsey leads the team in scoring at just over 17 points per game, with senior Davide Moretti putting up nearly 15 per game. Tech is an overall young team, boasting just four upperclassmen, but they still have a chance to make major noise in the Big 12.
---
Texas (11-1 Overall) | TICKETS
Key Players: Matt Coleman III, Andrew Jones, Courtney Ramey
Big 12 Outlook: The Longhorns have gotten off to a great start this season behind one of the nation's best stories in Andrew Jones. Jones missed nearly two full years while battling leukemia. His return has been nothing short of amazing, with the sophomore averaging nearly 12 points and 3 assists so far this season.
Texas has not been great offensively this season, but they are a top-30 team on the defensive end. With their combination of athleticism and length, Texas could be a force to be reckoned with in the Big 12 this season, but only if their offense can be more consistent.
---
West Virginia (11-1 Overall) | TICKETS
Key Players: Oscar Tshiebwe, Derek Culver, Jermaine Haley
Big 12 Outlook: West Virginia is off to a great start this season, but some of that must be attributed to a weaker schedule. The Mountaineers played just one ranked opponent outside of conference play, though that was a convincing win over second-ranked Ohio State in Ohio. They have struggled from beyond the arc so far this season, hitting on just 31% of their shots from deep, but are one of the top rebounding teams in the country.
West Virginia will be one of the top defensive teams in the conference but may struggle to score enough to have a legitimate chance at winning the league.
---
Oklahoma State (9-3 Overall) | TICKETS
Key Players: Isaac Likekele, Lindy Waters III, Yor Anei
Big 12 Outlook: The Cowboys have gotten off to a nice start this season behind Yor Anei and Lindy Waters III, but this team really should not be looked at as a title contender. While a Big 12 championship may not be in the works, Oklahoma State sure looks like a tournament team when we get to March.
Five different players have led the Cowboys in scoring this season and they have five players averaging double digits. Outside of that, though, Oklahoma State just does not have a lot of depth to rip off a ton of wins in a very tough Big 12.
---
Iowa State (7-5 Overall) | TICKETS
Key Players: Tyrese Haliburton, Rasir Bolton, George Conditt, IV
Big 12 Outlook: Iowa State will head into Big 12 play with a lot to improve upon if they want a legitimate chance to repeat as Big 12 Tournament champs. Led by sophomore Tyrese Haliburton's 17 points per game, Iowa State's offense has been pretty solid this season. Where the Cyclones struggle is on the defensive end, where they have allowed nearly 72 points per game on the year.
The Cyclones will be a fun team to watch this season because there should be a lot of shootouts, but their struggles on the defensive end and on the glass could spell trouble for them in conference play.
---
Oklahoma (9-3 Overall) | TICKETS
Key Players: Austin Reaves, Kristian Doolittle, Brady Manek
Big 12 Outlook: Oklahoma looks to be destined for the bubble this season when it comes to postseason talk. They will have a legitimate shot each and every night with the trio of Austin Reaves, Kristian Doolittle and Brady Manek on the floor. Those three have combined for nearly 50 points and 22 rebounds per game this season.
Oklahoma will need the rest of their roster to find more consistency if the Sooners want a shot at finishing near the top of the league. Many teams in the Big 12 can shut down one or two players, so Oklahoma will need another player to step up or they will be too one-dimensional.
---
Kansas State (7-5 Overall) | TICKETS
Key Players: Xavier Sneed, Cartier Diarra, Makol Mawien
Big 12 Outlook: The Wildcats lost multiple key pieces off their 2018-19 Big 12 Championship-winning roster and it has shown early on this season. Xavier Sneed and Cartier Diarra have been solid for the Wildcats, but the team has struggled to get going offensively so far this season.
The Wildcats lack a true point guard with the exit of Barry Brown, Jr. and that will cause problems for them all season. Things can obviously change under the leadership of Bruce Weber, but Kansas State could struggle in the Big 12 this year.
---
Texas Christian (9-3 Overall) | TICKETS
Key Players: Desmond Bane, Kevin Samuel, RJ Nembhard
Big 12 Outlook: TCU has gotten off to a nice start this season behind Desmond Bane, but things could change quickly once Big 12 play hits. The Horned Frogs have needed nearly 36 minutes per game from Bane to have the record they have now. Once league play hits, the lack of depth for TCU should rear its ugly head and things could turn sour.
Bane is averaging 16 points, 7 rebounds and 4 assists through the team's first 12 games and he's a legit Big 12 First Team type of player. But outside of Bane, TCU just does not seem to have enough to compete with the upper half of the league twice a year.
---
With conference play set to start on Saturday, Jan. 4, the Big 12 currently has four teams ranked in the top 25, including three in the top 16: Kansas (3), Baylor (6), West Virginia (16) and Texas Tech (22). All ten teams in the league are above .500, with all but two teams sitting at least six games over .500 in the early going.
As the Jayhawks looks to get back on top in the Big 12, the 2019-20 campaign will not be an easy one in what could be a top-heavy league.
---
Key Big 12 Games in Lawrence:
---